Raees Royal Relax stands apart as a spa due to its unique services and accommodations made to easily offer rejuvenation, relaxation, and peace of mind to a wide range of people.
Experience relaxation like never before. Raees Royal Relax is equipped with an ultra-soothing ambience that is sure to disconnect you from the chaos and hassle of daily life. The earthy, smooth, quite ambience puts time at halt leaving you rejuvenated and relieved.
The versatile 3D and 4D massage chairs at Raees Royal Relax offer full body rejuvenation and relaxation altogether at once. The chairs offer different massage techniques which can be used in combinations too-
Vibration
Rolling
Heating
Acupressure
Stretching
Kneading
Tapping
Shiatsu
Knocking
Pressing
Finger Kneading
Back Rubbing
Vibration
Rolling
Heating
Acupressure
Stretching
Kneading
Tapping
Shiatsu
Knocking
Pressing
Finger Kneading
Back Rubbing
Raees Royal Relax makes the luxury of relaxation affordable and accessible granting peace of mind to a wide range of people. We offer-
Sessions starting at 149Rs
Membership packages involving additional perks
20% discount on weekdays
10% discount every weekend
Additional discounts on special days, events, and festivities
The main goal of Raees Royal Relax is to ensure rejuvenation, peace of mind, relaxation, and refreshment to its members whenever their schedule allows. The spa functions 12 hours every day to accommodate a wide range of people. All types of payment modes are accepted.
The aura at Raees Royal Relax is fit to bring your family and friends. Courteous, well-mannered staff offers guidance as per customer requirements while maintaining customer privacy.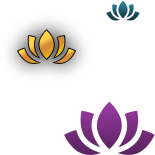 Raees Royal Relax provides a wide range of services to ensure a foolproof relaxing experience to its customers. Services offered here include-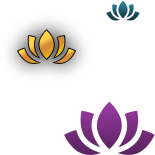 3D and 4D Massage chairs for full body massage
Massage targeting a problem area
Customizable massage
Leg massage
Routine massage sessions
Doctor fish pedicure
Timing: 11:00am to 10:30pm (All Days)
Copyright © 2010 -2021 Raees Royal Relax. All rights reserved.